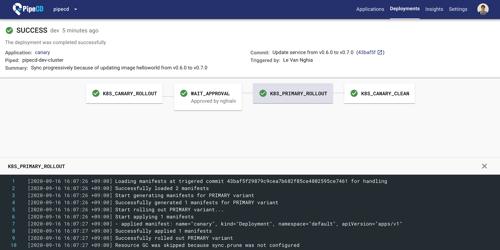 Visibility
Deployment pipeline UI shows clarify what is happening
Separate logs viewer for each individual deployment
Realtime visualization of application state
Deployment notifications to slack, webhook endpoints
Insights show the delivery performance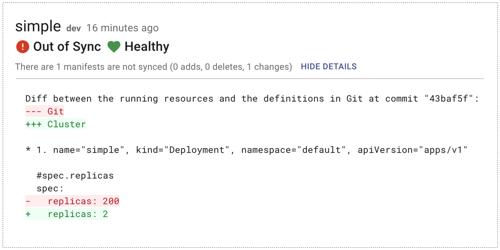 Automation
Automated deployment analysis based on metrics, logs, emitted requests
Automatically roll back to the previous state as soon as analysis or a pipeline stage fails
Automatically detect configuration drift to notify and render the changes
Automatically trigger a new deployment when a defined event has occurred (e.g. container image pushed, helm chart published, etc)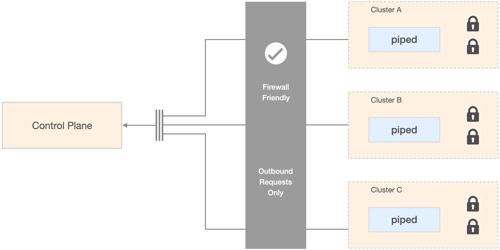 Secure
Support single sign-on and role-based access control
Credentials are not exposed outside the cluster and not saved in the control-plane
Piped makes only outbound requests and can run inside a restricted network
Built-in secrets management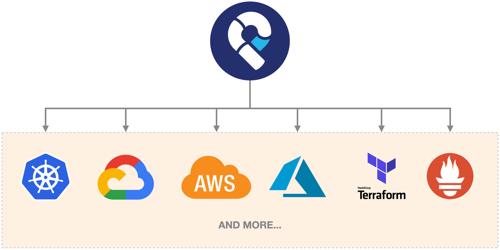 Multi-provider & Multi-Tenancy
Support multiple application kinds on multi-cloud including Kubernetes, Terraform, Cloud Run, AWS Lambda, Amazon ECS
Support multiple analysis providers including Prometheus, Datadog, Stackdriver, and more
Easy to operate multi-cluster, multi-tenancy by separating control-plane and piped
Join the conversation!
Have a question?
Learn more by talking with other contributors in Cloud Native Slack via #pipecd channel.
Contributions welcome!
We value every contribution.
Join us on GitHub to learn how you can help.
Follow us on Twitter!
Don't miss out!
Follow us for feature announcements and other news.